1.15m social views in the first 24hrs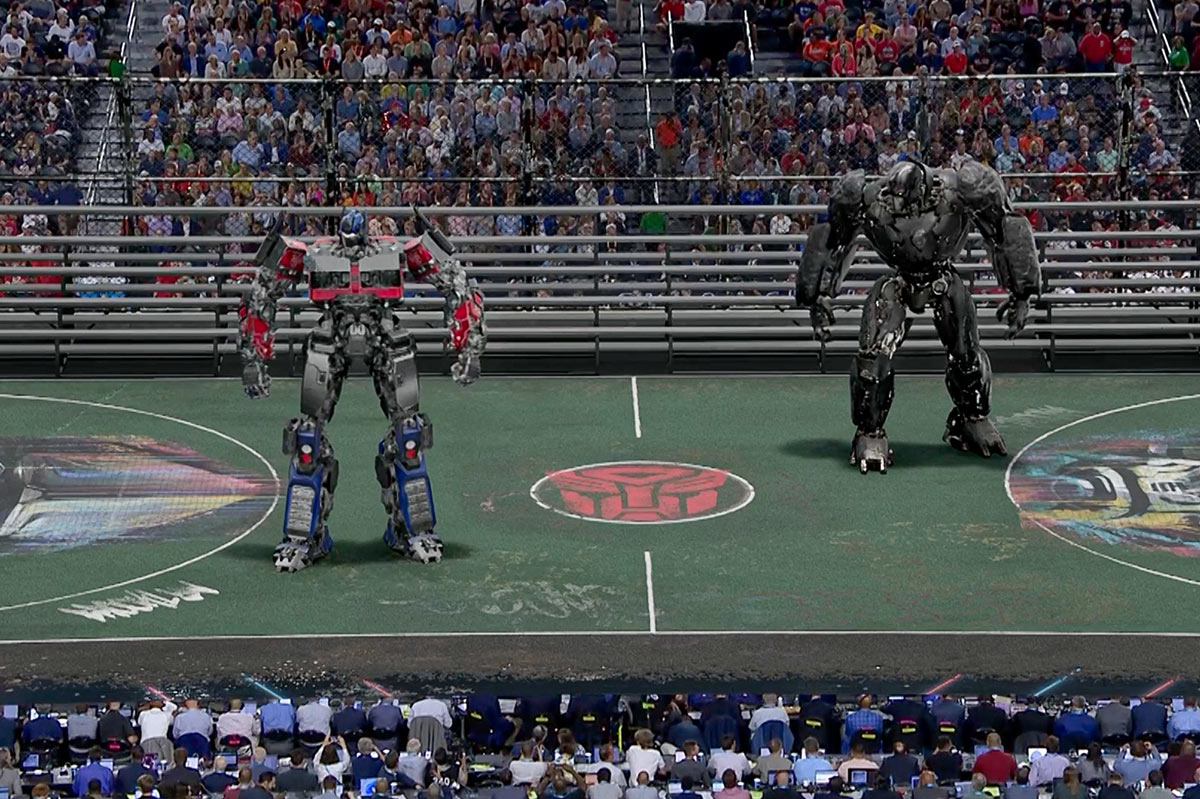 Paramount Pictures unveiled a first-of-its-kind mixed-reality TV spot during a live broadcast of the NCAA Final Four college basketball tournament live on CBS in the US
Using the expert design capabilities of our fan experience partners, The Famous Group combined with best of breed broadcast virtual production software from Pixotope, this created a brand new way for Transformers leader Optimus Prime and co to be featured on screen and wow fans in a brand new visual way.
This introduced film advertising on TV in a way never been undertaken before and showcased extremely successfully how brands can leverage live broadcast mixed reality with a huge resonance from fans and audiences.
The live ad resulted in an incredible 1.15m social views from the first 24hrs from the mixed reality ad airing.