20+ million views across Facebook & Twitter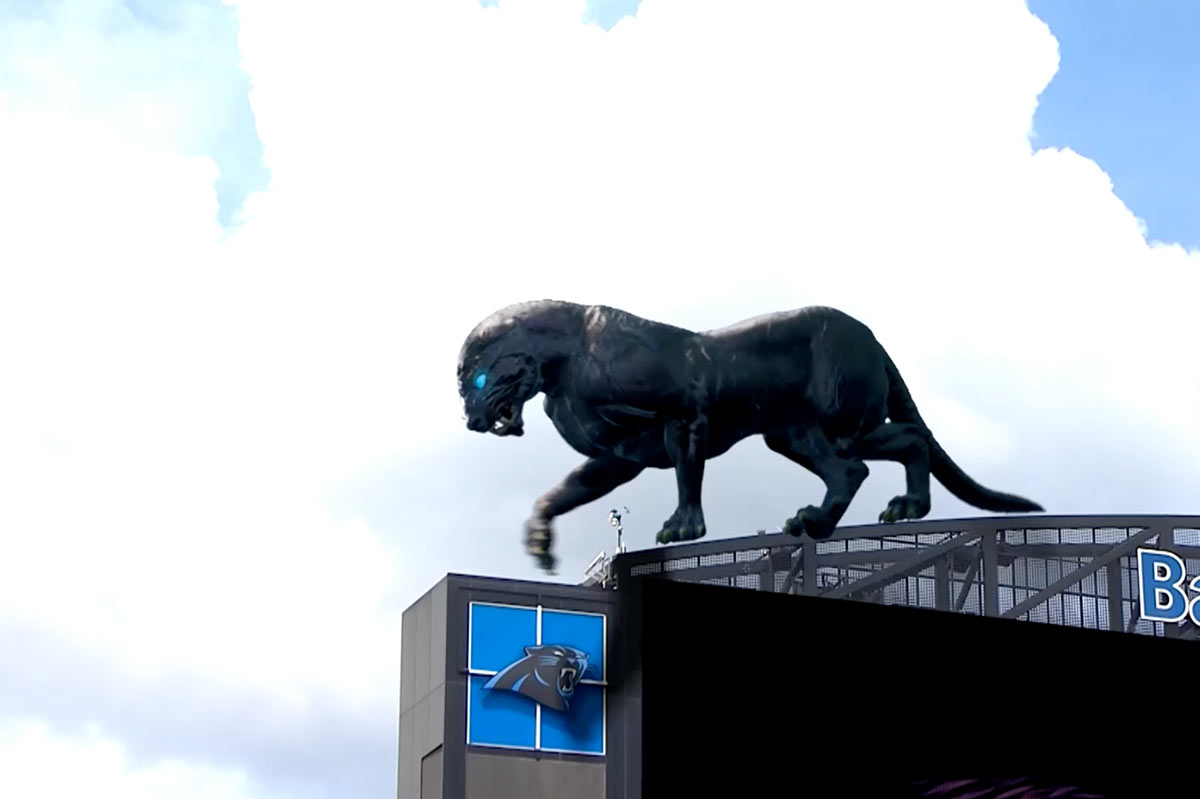 The Carolina Panthers live mixed reality execution set a precedent in how real time rendered 3D character animation presented in mixed reality can surprise fans on a live broadcast production feed in the US.
It took about eight weeks for our partners The Famous Group to conceptualise and develop the panther creative. All powered by Unreal Engine and delivered in real-time - live! The Famous Group used stYpe's camera tracking technology and Pixotope's mixed reality solution for live broadcast production (also our partners) to feature the virtual panther.
The video had over 6 million views and shows the success of executing live broadcast visual innovation at this level.
The panther's social content has reached more than 20 million views across Facebook and Twitter and was ESPN.com's most viewed video clip the week of the Panthers' first home game.